Innovotech Inc. Reports Financial Results for the 1st Quarter Ended March 31, 2020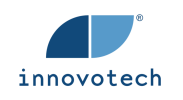 Edmonton - TheNewswire - May 28th, 2020. Innovotech Inc (TSXV:IOT) has released its financial and operating results for the first quarter of the 2020 year. In the three months to March 31st, the Company incurred a loss of $115,298 on reduced revenue of $126,387. The net loss is directly related to the lower revenue. The lower revenue is related to client supply chain issues connected to the COVID-19 pandemic. Those issues delayed signed research contracts, which were required to be deferred or delayed into the second quarter.
Contract research services of $68,916 were much reduced from $149,448 in the comparable 2019 1st quarter. Sales of our MBEC Assay plates were $57,471, down from $72,573 in the prior year's quarter. Revenue of $42,812, deferred into the 2nd quarter, together with the value of already signed Q2 contracts indicate more normal financial results in that quarter.
The Company's successful efforts in 2019 to increase revenues collided in the first quarter with negative commercial effects from the COVID-19 pandemic. The effect of the decline in revenues was magnified by an increase in G&A expenses from $165,948 in Q1, 2019 to $182,468 in the current quarter. Legal costs were $20,948 versus $6,419 in Q1 2019; one-time network and internet upgrade costs rose by $2,509; rent rose by $4,264, and higher R&D-expensed costs of $4,188 were associated with refinements to the new BESTplus Assay.
In response to the above, Innovotech has arranged both a 4-month interest holiday on our 6% $100,000 shareholder's loan and a 3-month holiday on the costs of our President's contract for services, and has received from our landlord, the City of Edmonton, a reduction of monthly rent payable by 50% for a period of four months. We appreciate the support of our stakeholders.
Subsequent to March 31st, the Company
- accessed the CEBA program under which it borrowed $40,000 from the federal government at 0% interest until December 31, 2022, at 5% thereafter and payable in full by December 31, 2025. Provided $30,000 of the loan is repaid prior to December 31, 2022, $10,000 of the loan is forgivable,
- accessed the CEWS wage subsidy program under which the Company was approved for $18,766 for the period from March 15 to April 11, and
- in April, processed sterilization of three batches of nasal swabs for a large, Canadian health authority. There is potential for more activity after validation of the clinical tests of swab design.
On behalf of the Board of Directors,
Alan Savage
Director & CFO
Innovotech Inc.
This document may contain forward-looking statements that are predictive in nature and subject to risks and uncertainties that cannot be predicted or quantified; consequently, actual results may differ materially from past results and those expressed or implied by any forward-looking statements. Factors that could cause or contribute to such risks or uncertainties include, but are not limited to: the regulatory environment including the difficulty of predicting regulatory outcomes; changes in the value of the Canadian dollar; the Company's reliance on a small number of customers including government organizations; fluctuations in operating results; government policies or actions; progress and cost of clinical trials; reliance on key strategic relationships; uncertainty related to intellectual property protection and potential costs associated with its defense; the Company's exposure to lawsuits and other matters beyond the control of management. Should known or unknown risks or uncertainties materialize, or should management's assumptions prove inaccurate, actual results could vary materially from those anticipated. The Company undertakes no obligation to publicly make or update any forward-looking statements, except as required by applicable law.
The TSX Venture Exchange does not accept responsibility for the adequacy or accuracy of this release.