Evergreen Licensing Launches Exciting New Snack: Hostess Popcorn!


Click Image To View Full Size
This new light and crispy snack is currently available in two great flavors:, HostessTM TwinkiesTM and HostessTM Ding DongsTM.
Los Angeles, California - The Newswire - September 18, 2023 -  Evergreen Licensing announced today the company has added the iconic Hostess™ Twinkies™ and Hostess™ Ding Dongs™ brands, from Hostess Brands Inc. (NASDAQ:TWNK), to its lineup in the fast-growing licensed popcorn category.
"We are very proud to work with the Hostess Brands team to create this tasty popcorn treat. Our goal is always to look for innovative ways to extend our licensing platform and bring new products to our retail partners and consumers," said Sue McCabe, President and CMO of Evergreen Licensing. "We would like to thank the Global Icons team for their support and efforts in facilitating this opportunity with Hostess Brands."
Light, crispy and sweet, this new popcorn makes the perfect snack! Both HostessTM TwinkiesTM and HostessTM Ding DongsTM popcorn is available in two convenient sizes and can be found in Grocery, Mass, Dollar and Convenience Stores nationwide.
About Evergreen Licensing LLC.
Evergreen Licensing is a leading producer of Premium Value products that consistently deliver on being "best in class" in growing each of its consumer segments. With over 30 years of experience in brand licensing and manufacturing, Evergreen's core expertise is to identify leading national brands and extend those brands into new and innovative categories. Evergreen's food brand portfolio includes licenses across multiple categories including Dippin' Dots®, MoonPie®, Hostess®, Skippy®, and growing.
About Hostess Brands, Inc.
Hostess Brands, Inc. (NASDAQ: TWNK) is a premier snacking company with a portfolio of iconic brands and a mission to inspire moments of joy by putting our heart into everything we do. Hostess Brands is proud to make America's No. 1 cupcake, mini donut and zero sugar cookie brands. With annual sales of $1.4 billion and approximately 3,000 dedicated team members, Hostess Brands produces new and classic snacks, including Hostess® Donettes®, Twinkies®, CupCakes, Ding Dongs® and Zingers®, as well as a variety of Voortman® cookies and wafers. For more information about Hostess Brands please visit www.hostessbrands.com.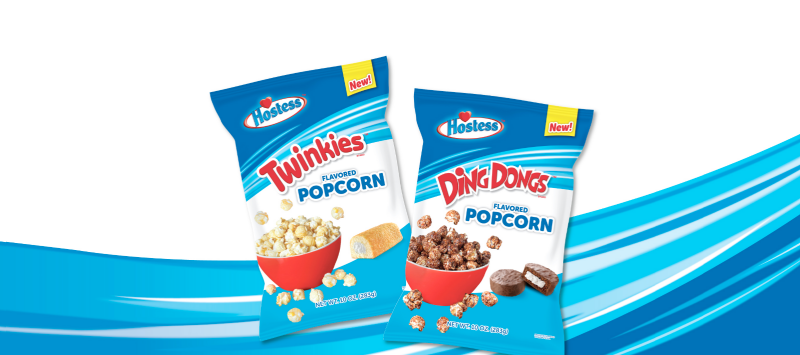 Click Image To View Full Size