Advantage Communications Leverages New Speech Analytics Software, The Conversational Q Advantage, to Proactively Address Customers' Needs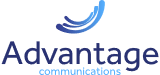 Charlottetown, Prince Edward Island, Canada – TheNewswire - June 23, 2021 - Advantage Communications Inc., (www.advantagecall.com) - a Global BPO / Contact Center leveraging innovation and analytics to deliver superior customer experiences for top brands - has launched a new speech analytics software that it is now using within its contact centers to uncover actionable intelligence across customer service interactions, significantly improving the customer experience of its clients.
The Conversational Q Advantage, or CQ Advantage, speech analytics software uses contact center artificial intelligence (AI) and machine learning to record and anaylze 100 percent of customer interactions across all channels - empowering Advantage Communications to fully understand customer expectations for each of its clients.
By using CQ Advantage to analyze all customer service interactions, Advantage Communications is able to connect the dots between interactions, insights and actions.
These conversational insights give Advantage Communications the data it needs to identify patterns that identify new customer service opportunities. These insights are used to better understand conversations with root-cause analysis, improve the customer experience through agent coaching, as well as the ability to alert agents with real-time feedback on the next-best actions to take to turn around a potentially negative customer experience.
CQ Advantage enhances Advantage Communication's ability to uncover conversational trends, expectations and patterns across all customer interactions. These insights give Advantage Communications the data it needs to deliver superior customer interactions that underpin its client's entire customer service program.
"We are incredibly excited to have begun leveraging our brand-new speech analytics technology into our client's customer service programs. Our Conversation Q Advantage gives us the ability to seamlessly leverage analytics across all customer interactions, gaining key insights into what makes our client's customers happy," commented Gregory Hough, President and CEO at Advantage Communications Inc.
"CQ Advantage joins our extensive family of state-of-the-art contact center technologies, ensuring that Advantage Communications is able to deliver seamless customer service and frictionless customer experiences that drive profitability, customer loyalty and cost savings to our clients."
Advantage Communications has implemented CQ Advantage for a number of its clients, and has achieved fantastic results to date.
The CQ Advantage has enabled Advantage Communications to garner a range of valuable insights on behalf of its clients, such as the top 10 reasons why a customer might contact a brand.
These insights have enabled Advantage Communications to proactively address customer expectations on behalf of the brand, which in turn has led to improved customer satisfaction, enhanced customer loyalty and superior customer experiences.
- END -
About Advantage Communications Inc.
Advantage Communications Inc. (ACI) is an Innovative Global Customer Contact Center for top brands. ACI provides smart and efficient BPO solutions that are custom-designed to be an extension of a brand and its business model. ACI's Contact Centers are located in the USA, Canada, Jamaica, and Mexico, providing scalable multilingual solutions, reliable business continuity, and the best-branded customer experience across the board.  To learn more, visit Advantage Communications at: www.advantagecall.com
Media contact for more information:
Randy Clapp
Chief Revenue Officer
Phone: 1 (902) 370-8015
Email: randy.clapp@advantagecall.com