Cartel Blue, Inc. Announces its Plan to Submit a Regulation A Filing
Laguna Niguel, California – TheNewswire - iCrowdNewswire. – 22 September, 2023 – Cartel Blue, Inc. (OTC:CRTL), a Nevada corporation, and manufacturer of Hemp Cigars, and THC Products and branded accessories, reported it is preparing a Tier 1 offering under Regulation A, and will commence the sale of 250,000,000 shares of its common stock under the offering after the registration statement is declared effective by the United States Securities and Exchange Commission (the "SEC"). Cartel Blue's Common Stock currently trades on the OTC Exchange OTC Market's Pinks under the symbol "CRTL".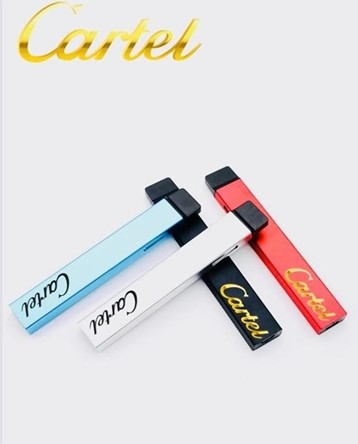 The Company manufactures and distributes hemp consumable products, including branded cigars and cigarillos, 0.3 THC (psychoactive compound delta-9-tetrahydrocannabinol) Edible Gummies, CBD oil products, vape pens and branded accessories ("products") from its Fort Lauderdale facility.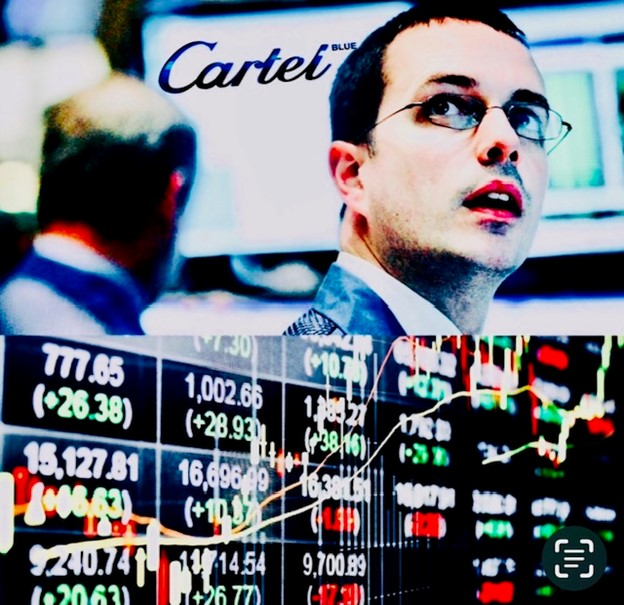 This Regulation A offering raises funds for Cartel's business expansion needs to meet the growth in demand for its branded products, and the Company's secured new contracts with national convenience store chains and liquor stores in Southern California during the previous two quarters. Cartel also expanded its product offerings, and began distribution through its affiliate, Distributolgov.com, including supply of 0.3 THC (psychoactive compound delta-9-tetrahydrocannabinol) products (https://finance.yahoo.com/news/cartel-blue-inc-reports-increased-082000005.html).

Click Image To View Full Size
Cartel plans to expand distribution of certain retail products, now legal in all 50 States after an 85-year ban, made possible when the 2018 Farm Bill was signed into law on December 20, 2018, which legalized industrial hemp not exceeding .03 THC dry weight federally.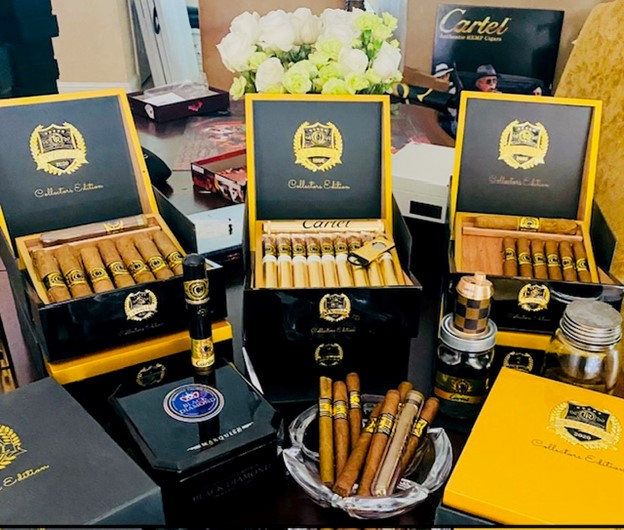 Reg A – Intended Use of Proceeds

Cartel Blue, Inc.'s CEO, Philip Moreb, oversees daily operations, and confirmed the Company plans to use the proceeds of the Tier 1 offering to expand its manufacturing capacity for wider distribution in the U.S. market, with the build out of two (2) 10,000 Sq. Ft. hydroponic indoor grow centers located in Palm Desert, California and at its existing Fort Lauderdale, Florida location, for cultivation of high-grade organic hemp (https://cartelscigars.com/wp-content/uploads/2022/08/updated-file-r66-new-1661309494-1661360351.pdf). These facilities will supply hemp for manufacture of Cartel Blue's branded products, and will also be sold to wholesalers as a secondary market. Each facility will consist of manufacturing suites, equipment, packaging, labeling equipment and distribution center. The facilities will also support extraction of CBD oil (dissolute extraction) for its CBD oil Products. The Company expects expanded facilities to produce 300,000 units of cigar products per month.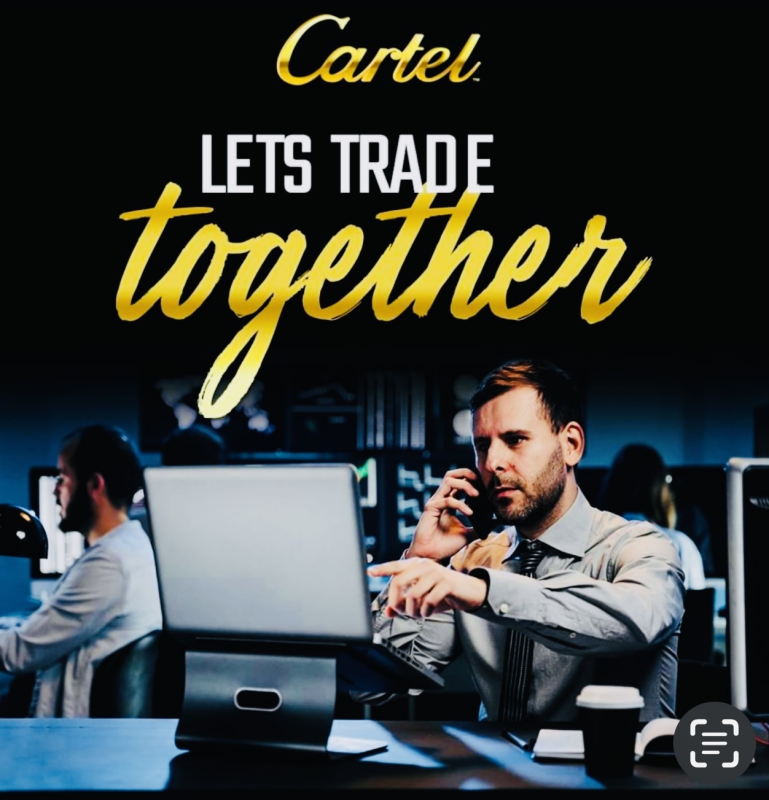 Click Image To View Full Size
Safe Harbor Disclaimer

This press release may contain certain forward-looking statements and information, as defined within the meaning of the Private Securities Litigation Reform Act of 1995, or Section 27A of the Securities Act of 1933 and Section 21E of the Securities Exchange Act of 1934 and is subject to the safe harbor created by those sections, as applicable. Such forward-looking statements include, the development, costs, and results of new business opportunities and uses words such as "plan(s)", "intend(s)", "anticipate(s)," "seek", "believe", "estimate," "expect", "project", or similar phrases to summarize beliefs, plans, expectations, or intentions regarding the future, and are forward-looking in nature and subject to risks, uncertainties, and other factors, which may cause the actual results, performance, or achievements of Cartel Blue, Inc. to be materially different from the statements made herein. Actual results could differ from those projected in any forward-looking statements. Such factors include, among others, the inherent uncertainties associated with new projects, impact of competition, and the Company's reliance on existing regulations regarding the use and development of cannabis-based products. These forward-looking statements are made as of the date of this news release, and we assume no obligation to update the forward-looking statements or to update the reasons why actual results could differ from those projected in the forward-looking statements. Although we believe that any beliefs, plans, expectations, and intentions contained in this press release are reasonable, there can be no assurance that any such beliefs, plans, expectations, or intentions will prove to be accurate.
Name: Cartel Blue, Inc.
Email: philip@cartelscigars.com
Job Title: Investor Relations