ESG Taps Jeff Ivan to buildout Soilgenic Nutrients Inc.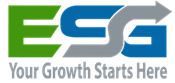 Vancouver, B.C. – TheNewswire - September 9, 2020 (TSXV:ESGW); (OTC:ESIFF); and (FSE:ES3G) - ESG Global Impact Capital Inc., is pleased to announce the appointment of Jeff Ivan of Okotoks, Alberta as CEO of Soilgenic Nutrients Inc a wholly-owned subsidiary.  Jeff Ivan is an accomplished professional in the agricultural business over the last 25 years working on numerous transactions at the executive level.  Mr. Ivan brings a unique global agricultural perspective to ESG having conducted business in various international markets including many developing regions such as Africa and SE Asia.   "Jeff Ivan's experience and knowledge of the global fertilizer industry and distribution network, combined with his deep understanding of the growing demand for sustainable fertilizer alternatives will be instrumental in the future development of Soilgenic Nutrients.  In addition, Mr. Ivan's career in the Agtech industry has provided him with exposure to a large international network of fledgling sustainable fertilizer companies. We believe as their partner, we have the potential to be an industry disrupter by sustainably impacting crop yields and quality by addressing nutrient imbalances." said David Berg,  CEO of, ESG.
Soilgenic Nutrients' focus is on Sustainable and Regenerative farming technologies.  Soilgenic Nutrients is developing a portfolio of fertilizer products to reduce agricultures' carbon footprint. Soilgenic Nutrients will focus on establishing sustainable Agtech solutions for farmland around the world by addressing global nutrient deficiencies. 
For more information please contact:
David Berg, CEO
ESG Global Impact Capital Inc.
E-mail:  info@esgcapitalinc.com
About
ESG Global Impact Capital Inc., is focused on Environmental and Socially responsible projects and operates as a Canadian Investment Company. The Board of Directors modified the business plan of the Company in 2020 to take into consideration the changing demands of the modern economy.
'THE EARTH DOES NOT BELONG TO HUMAN BEINGS; HUMAN BEINGS BELONG TO THE EARTH'
The TSX Venture Exchange has not reviewed and does not accept responsibility for the accuracy or adequacy of this release. Neither the TSX Venture Exchange nor its Regulation Service Provider (as that term is defined in the policies of the TSX Venture Exchange) accepts responsibility for the adequacy or accuracy of this release. This press release may contain forward-looking statements. All statements, other than statements of historical fact, constitute "forward-looking statements" and include any information that addresses activities, events or developments that the Company believes, expects or anticipates will or may occur in the future including the Company's strategy, plans or future financial or operating performance and other statements that express management's expectations or estimates of future performance